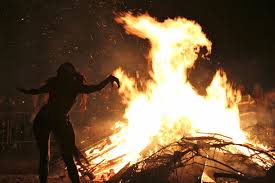 Gratitude – Fire Celebration
We will cap off our first Sync Recovery Gratitude Summit with an in-person option at Kirkridge. Gather 'round the fire with us up in the beautiful mountains of Bangor and join us in celebrating gratitude! This event will be outdoors, so please dress in layers and feel free to bring a blanket or other covering. There will be a recovery meeting centered around the theme of gratitude, and we welcome all pathways to recovery. At 7pm, Per Hagen – our Director of Peer Support – will be livestreaming inside the Sync Recovery Adventure Private Facebook Group to wrap up this special 8-day virtual summit. This is a free event, donations welcome.
Thank you to Northampton County for supporting the mission of Sync Recovery!
Please call or text our Director of Peer Support, Per Hagen, at 215.380.3341 if you need more information.