About Sync Recovery Community
Sync Recovery Community facilitates events that are fun and inspiring. There is a special "something" that happens when people in recovery from substance use disorder get together. We are able to speak openly and it allows others who may be curious about a recovery lifestyle to talk freely as well. SRC strives to end the stigma of addiction and demonstrate that long-term sobriety is not only possible, it is powerful and full of joy.
our impact
Make a gift
Silver Lake Nature Center | 1306 Bath Road Bristol, PA 19007
Tyler State Park | 101 Swamp Road, Newtown, PA 18940
Totts Gap Trailhead | 1232 Totts Gap Hill Rd, Stroudsburg, PA 18360
Kirkridge Retreat Center - Sync Office | 2495 Fox Gap Rd, Bangor, PA 18013
319 South Ave. Jim Thorpe, PA 18229 | 319 South Ave. Jim Thorpe, PA 18229
Bowlero | 100 E Street Rd, Feasterville-Trevose, PA 19053
Tohickon Valley Park | 127 Cafferty Rd. Pipersville, PA 18947
Camp Tecumseh | 445 Mechlin Corner Rd, Pittstown, NJ 08867
HeartWell House | 8330 Easton Rd, Suite E-1, Ottsville, PA 18942
Kirkridge Retreat Center - Sync Office | 2495 Fox Gap Rd, Bangor, PA 18013
No event found!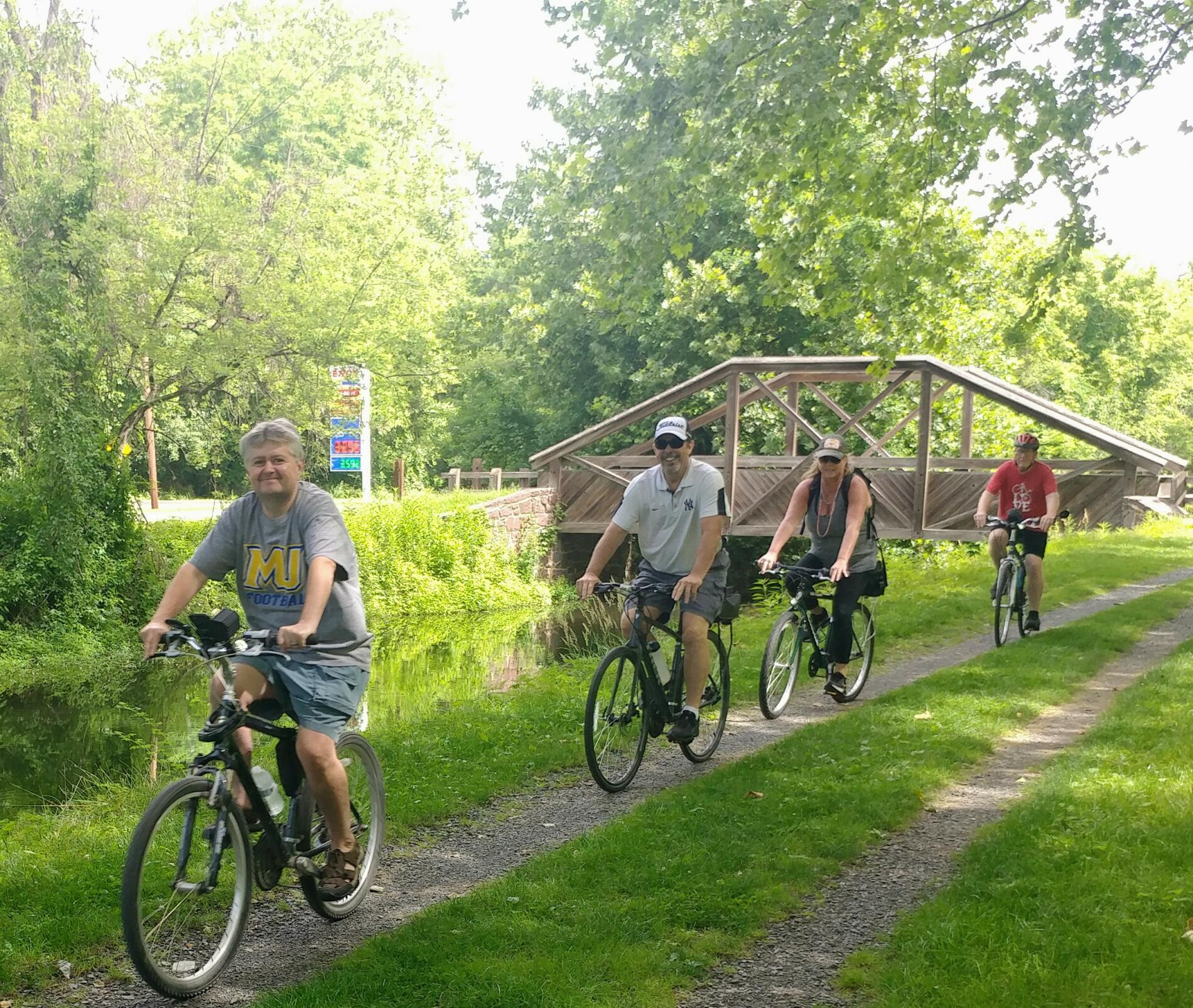 Sync Purpose
Sync Recovery Community holds events in a variety of locations. We offer a stress-free environment for the purpose of making new discoveries and creating healthy relationships. Taking part in activities with people we enjoy prevents relapse of risky and life-threatening behaviors. Loneliness is a dangerous emotion for people who want to maintain long-term sobriety. It is essential that individuals form friendships not only as a cure for isolation but a source of support and advice. There are 23,500,000[1] people in recovery from addiction. There is no need to suffer alone. [1] Source
The reason Sync Recovery Community is important is that the relapse rates for substance use disorder are staggering.  There are multiple pathways and we are focused on assisting people to maintain long-term remission from co-morbid conditions in order to achieve overall health and wellness. We believe action-based peer support and our four core components are paramount to a successful lifestyle of recovery.
85% of individuals relapse within one year of treatment
50% relapse after one year
Once a person reaches the 5-year mark, the chance of relapse falls to less than 15%
Substance abuse costs the nation $600 billion annually
The cost of emotional bankruptcy and loss of life is impossible to put a price on
We know that we can improve these statistics because evidence shows that staying connected to a recovery community is a key component of long-term sobriety. Sync Recovery proves life isn't over when you're sober.
When it comes down to it, this is not about statistics and dollars. It is about making a difference in the heart and soul of a human and the people who love them.
Sync Programs
Sync Recovery Community's events and programs are administrated by Synchronicity Recovery Foundation, Ltd. The foundation is a 501©3 public charity as described in the US Internal Revenue Code. Synchronicity Recovery Foundation, Ltd is not a treatment provider or government agency.
To provide action-based peer support for individuals affected by substance use disorders through activities and events that are gratifying, FUN and inspirational.
Using our Four Core Components of a healthy recovery lifestyle (social • spiritual • service • health), Sync Recovery Community's events facilitate dynamic programs that connect individuals from diverse backgrounds, while providing participants with opportunities to choose multiple pathways to recovery. We provide stress-free environments
where individuals are inspired to make new discoveries and create healthy relationships.
We want to thank the following businesses and organizations for supporting our mission:
Sync Up
Please contact us to sign up for event announcements, ways to get involved, or share your recovery event. We will get back to you as quickly as possible. 
You are important to us!