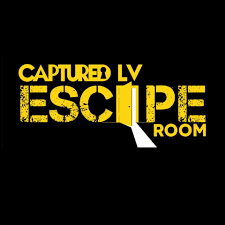 WAITING LIST-Captured LV Escape Room
MAYAN TEMPLE ROOM: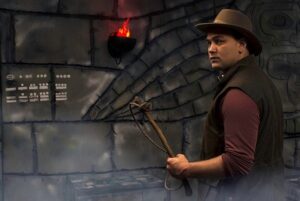 Hot on the trails of renowned Mayan historian, Professor Rockford, you and your team of archeologists stand at the entrance of the legendary Tikal Temple, last known resting place of the apocalyptic Calendar Cycles. Enter the Temple, reset the calendar, and prevent the World's End. But hurry! Legend has it that once the temple door is opened an internal timer is triggered allowing only 60 minutes before the chambers fill with toxic mercury killing all within the walls!
ALCHEMY LAB ROOM:
Science teacher Miles Fish for years has been abducting victims and holding them in his secret lab. Police are in pursuit, but nonetheless, you have just become his latest experiment. Fortunately for you, Miles has stepped out to cover his tracks and you have a chance to escape. Don't dally, find a way to unchain yourself and flee to freedom. He will return in 60 minutes.
This event is being co-organized with TCAP as Graduation Event!  We wish them the best in all their future endeavors!
Please call or text our Director of Peer Support, Per Hagen, at 215.380.3341 if you need more information.