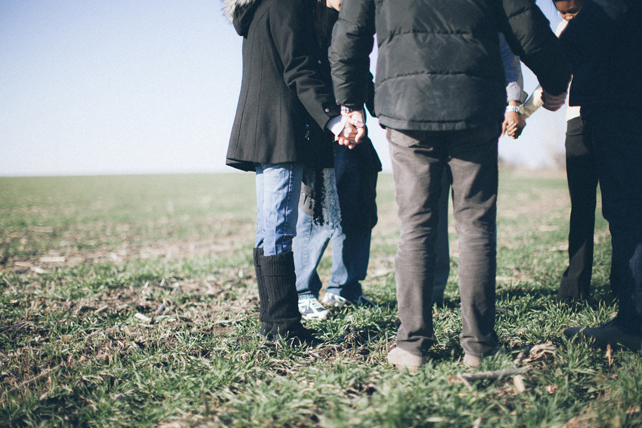 Natural Prayer Retreat
Prayer is part of many faiths, religions, and traditions. This retreat will look at prayers from different cultures and relate them to people in recovery from substance use disorder. Noting that one size does not fit all, we will be looking at prayers from several traditions/philosophies. Together we will examine how to pray, and what it means to pray, learn about different rituals, and create a personalized prayer. We will conclude with a Wild Church Service on Sunday. Lessons, breakout sessions, and activities will be centered on connection to a Higher Power, ourselves, each other, and nature. 
At Kirkridge Retreat, you will experience the kind of peace and thoughtful reflection that is becoming increasingly rare to find in our fast-paced, modern world. On the mountain, you can nurture your spirit and learn how to care for yourself and your community in meaningful, productive, and tender ways. Free time may be spent hiking trails, exploring Columcille, connecting with others, or in solo contemplation.
The cost of this retreat is $225 with an option to pay $250 to go towards a scholarship for someone who may need financial support in order to attend. This will cover the inspirational program, 2 nights' accommodations (shared room), outdoor amenities, and meals. Sheets and towels are provided. We recommend you bring hygiene items and whatever will help you feel comfortable. The retreat is situated on 200 acres. Please bring sturdy close-toed shoes, weatherproof outerwear, and plenty of layers to take advantage of this beautiful property in January.
We do encourage you to immerse yourself for the entire weekend. If you can not stay overnight there is a "commuter" option. if you decide you would just like to participate in the daytime program the cost is $125.
Speakers
Cathy Campanaro

Catherine Campanaro is a graduate of Moravian College, DeSales University, and Oasis Ministries for Spiritual Development. Cathy practices Spiritual Direction, focusing on Dream Work and 12 Step Spirituality. She has a deep enthusiasm for creating Sacred Space, the 12 Steps, Dream Work and Contemplation. She is a minister in the Church of Universal Life and performs life event celebrations. She is a trained Remo HealthRHYTHMS®  Facilitator and has also received her drum circle facilitation training from Jim Donovan. She currently practices with Moe Jerant and the Lehigh Valley Drum Circle.

David Lintvedt

My name is David Lintvedt, I was born in the Bronx, NY and grew up in East Orange, NJ. I have a BA in English from Upsala College (which was also in East Orange) and have a Master of Divinity from the Lutheran Theological Seminary at Philadelphia.
Although I am a Seminary graduate and am active in my church teaching Catechism, I was never ordained…instead I have spent many years in various corporate and 'other' jobs (you name it, I might have done it). Sober for over 33 years, I currently am working in the Recovery field, as a counselor, giving back a bit of what I have been given in life.
I currently live in East Greenville PA, and I one adult daughter, whom I raised as a single parent.
I spend my free-time reading, writing, cycling, and going for walks with my dog Muttley through the woods. I have also spent time volunteering in the community, including helping to found Project Live Upper Perk, a non-profit that seeks to break the stigma of addiction, and offer support to those who struggle. I also server on the board of Project Live.
During the retreat I will be looking at prayer and spirituality from the Christian/Protestant point of view, by looking at the Prayer of St. Francis, well known within the recovery and faith communities, and how this prayer can speak to our connection to God and to each other.

John Drinkard

Rev. John Drinkard is the Pastor and Director of the Institute for Spiritual
Development, a mystical church for metaphysical living. John has been practicing
energy healing for over two decades beginning with Shamanism, then moving into Eden
Energy Medicine, Matrix Energetics, and Reiki. He specializes in Trauma Recovery
using EFT and Somatic Experiencing. John is a certified Interspiritual Counselor and a
Soul Injury Ambassador. He employs his many gifts including his expertise with Runes
and Tarot in his Psychic Medium readings. His workshop at Kirkridge will be centered
on Mystics, Celtic Shamans and Druids.

Joy Simons

Joy Simons is a person in long-term recovery. She is a hospice
nurse, & a mother of 2 adults and 2 doggos. She is a volunteer for SYNC recovery,
The Philadelphia Folk Society/Folk Fest, WXPN and the American Heart Association-
disaster relief.
She considers herself a "seeker" of deeper spirituality and "right living" and as
such, she will be sharing her experience in discovering and walking The Red Road
(Indigenous Spirituality). This will include discussion on the 4 seasons of the
medicine wheel, interconnectivity between humanity/spirit/nature, and
stewardship as a sacred obligation.

Mary Taylor

Mary Taylor is a person in long term recovery. Two years into her recovery journey she became a student at the School of Sacred Ministries in Doylestown PA. There she spent over two years immersed in studying various faith traditions and learning about the tools of ministry. She graduated from the school in 2006 as an Interfaith Minister.
In 2016 she made a commitment as an Associate with the Medical Mission Sisters to be a healing presence in the world. Her connection with the Sisters led her to create and facilitate a spirituality program for an inpatient drug and alcohol treatment facility.
Mary has been a Sync volunteer since 2017. She believes that spirituality and service are essential to her recovery.