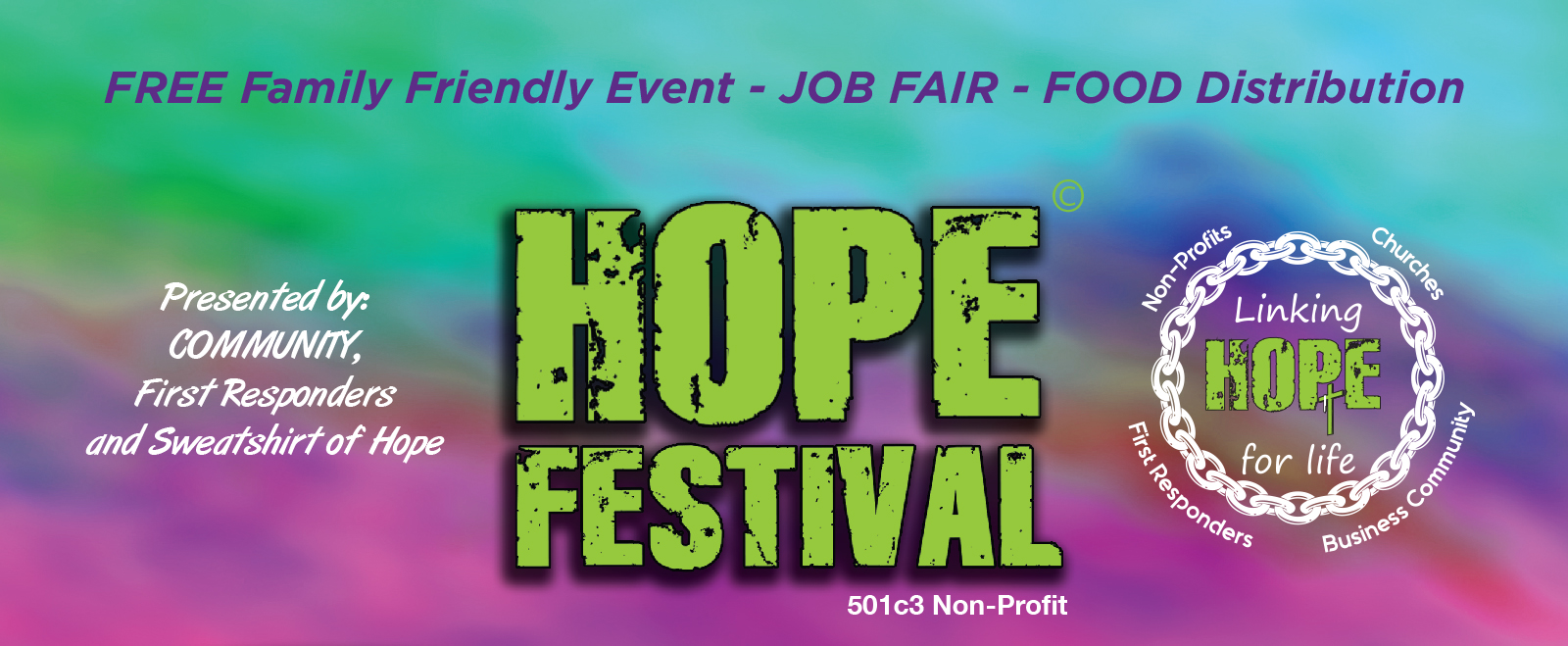 Sync Service at Hope Festival-Fun,Music,Food,Resources
Sync Recovery Community  is actively seeking volunteers to help the @Sweatshirt of Hope and festival organizers on the day of the event.  Please register below if you would like to assist.
A Live & Virtual Event http://www.sweatshirtofhope.org/
Virtual Event Friday, Sept 18
Live Event Saturday, Sept 19
We will be following CDC Guidelines
• A FREE event bringing community together for Fun, Live Music and Resources
• Job Fair Sponsored by Indian Valley Chamber & Clemens Food Group
• Brown Bag Lunch & Boxes of Food given to those who need assistance
• Working to Build a HEALTHY COMMUNITY, Partnerships and Relationships!
• Non-profits organizations offering resources to assist those struggling or in crisis!
• A safe place for families to talk with experts about everyday issues & struggles
• A place to Thank First Responders for their service to our community Our 4 local police municipalities are involved and present at the event
Sponsorship Opportunities Available / Sweatshirt of Hope is a 501c3