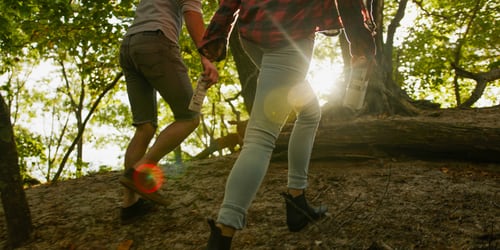 Low Impact Hike – Hugh Moore Park
"It's not the destination, it's the journey."

– Ralph Waldo Emerson
Love hiking with people who don't mind stopping every 100 feet to look inside rotting logs or photograph spiders or identify flowers? Then we're the crew for you! 📷🌼🕷🍄
A monthly series of beginner hikes/walks designed to get people new to hiking (or away from it for a while) out in nature with some easy hikes throughout Northampton and Lehigh counties. 
We will be hiking along the Lehigh River out to the National Canal Museum and back, cross over the bridge, and walk to the other side of the river. Approximately 4 miles.
All walks of recovery are welcome. Please wear appropriate attire; bring water & snacks to fuel your body. Always practice Leave No Trace ethics on your adventures and follow local regulations. Please explore responsibly! Call or text our Director of Education & Peer Support, Per Hagen, at (215) 380-3341 if you need more information.
---