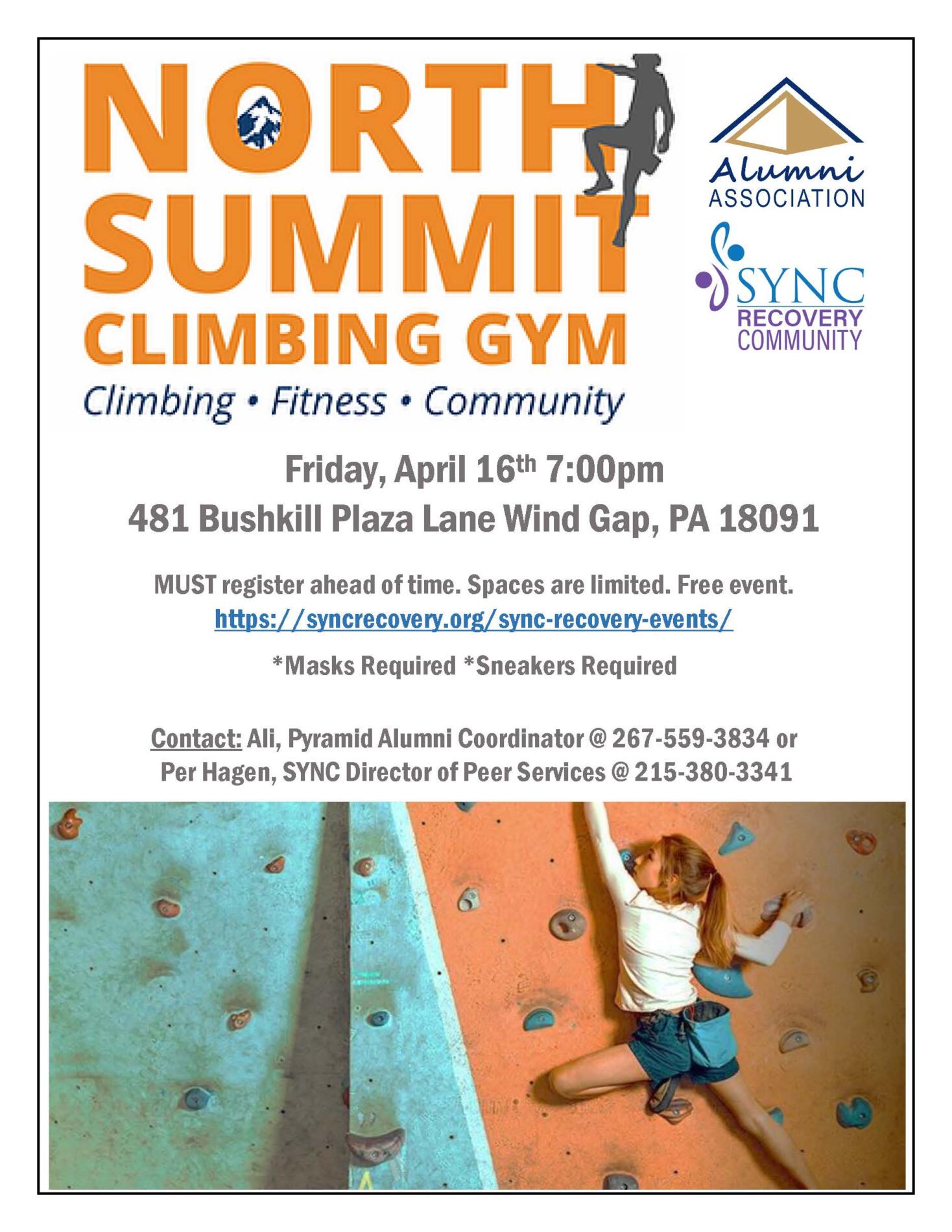 Indoor Rock Climbing at North Summit
North Summit Indoor Rock Climbing is a 6500 square-foot facility that has foot and hand-holds bolted to custom-designed, textured walls that make us the favorite indoor climbing gym of the greater Lehigh Valley and the Poconos! They offer bouldering, top rope, and lead climbs. New routes are added weekly by our expert staff. All levels welcome.
Group rock climbing 7 pm – 9 pm. Group belay lesson takes about 15 minutes and then allows us to all belay one another throughout the night.
https://www.northsummitclimbing.com/
COVID Information
Masks are required unless you are on the wall, climbing

Hand sanitizing stations are located around the gym

Please wear sneakers