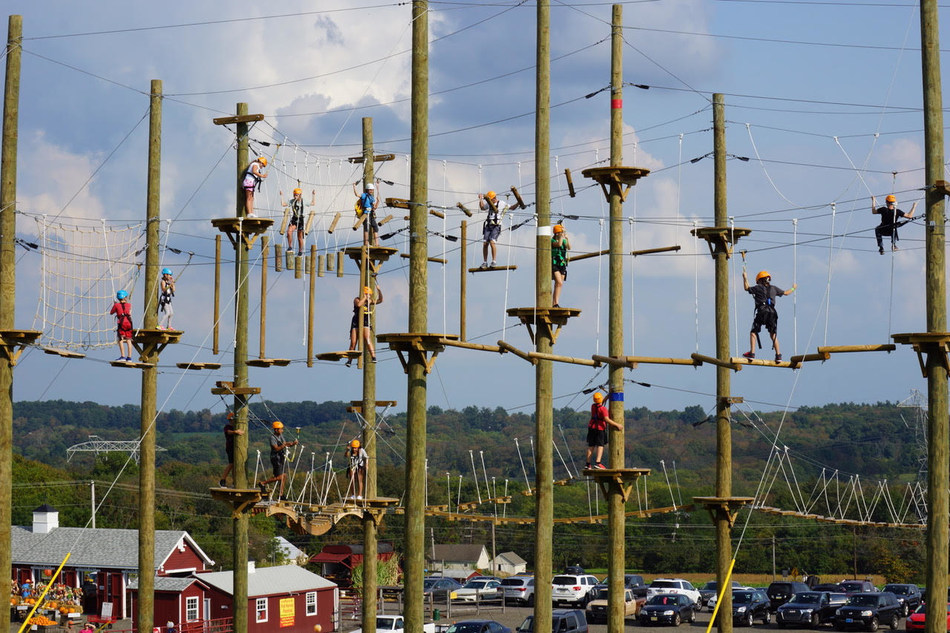 Sync Aerial Adventure at Hellerick's Farm
THANK YOU FOR YOUR INTEREST IN THIS EVENT. WE HAVE REACHED THE MAXIMUM NUMBER OF PARTICIPANTS. IF YOU LIKE, PLEASE FILL OUT THE REGISTRATION FORM AND WE WILL CONTACT YOU IF ANYONE CANCELS. 
An experience that will challenge you both mentally and physically. Includes 9 zip lines, crossing 21 elements, bridges, and a free fall leap off the 30 foot central tower.
Thanks to TODAY Inc. for making this event possible and Pyramid Alumni Association for co-hosting!
Please bring a mask and closed toe athletic shoes. Additional details can be found here. https://hellericksfarm.com/aerial-adventure/  
When you register here and we will send you a waiver form from Hellerick's to expediate registration time at the event.