Your Frequently Asked Questions
We might have some answers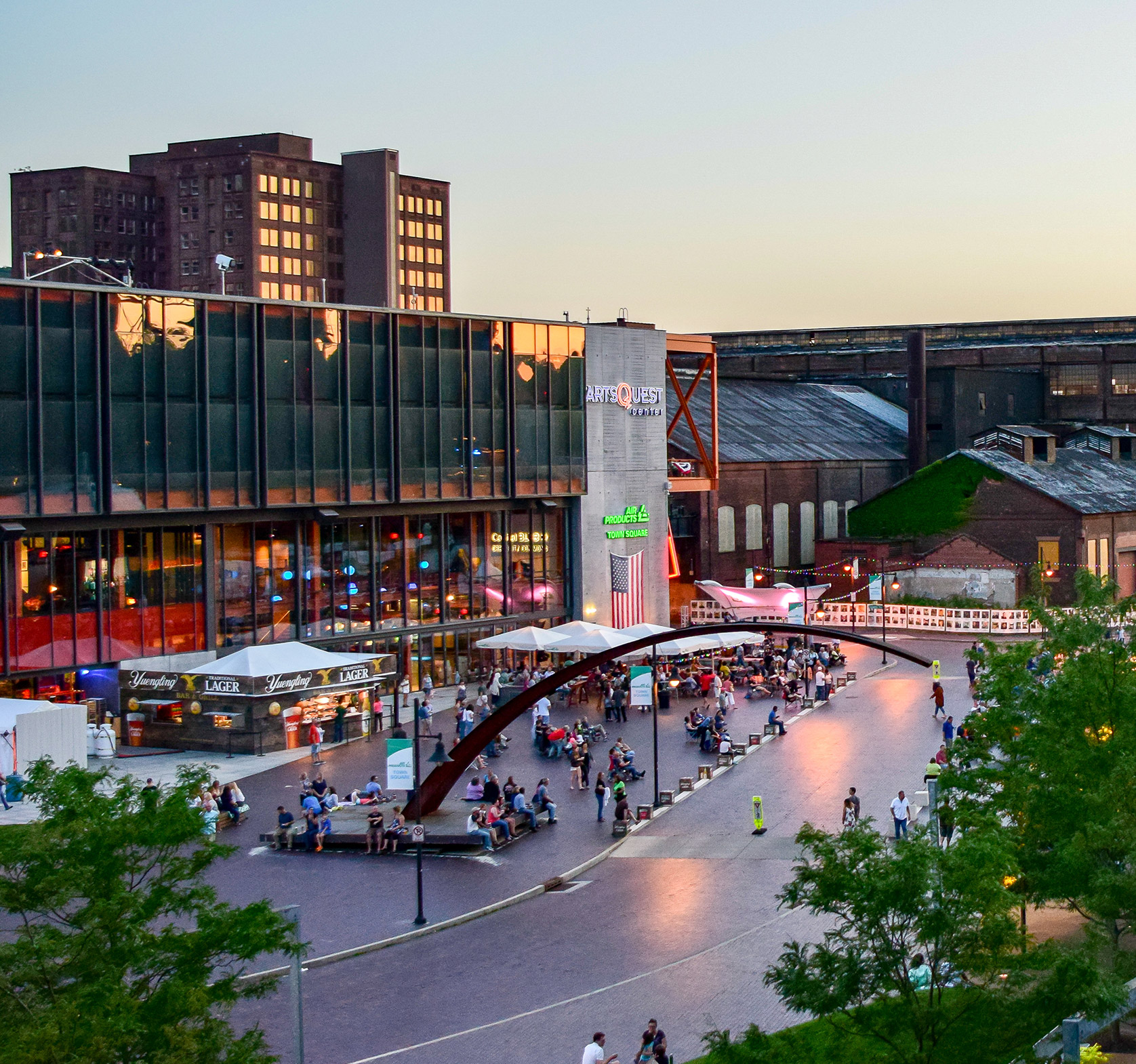 Where is the Rally in the Valley?
The Rally in the Valley will be held on Sunday, September 12th at ArtsQuest Center at Steel Stacks, located at 101 Founders Way Bethlehem, PA 18015.
What time is the Rally in the Valley?
Set up will begin at 10:00am and must be in place by 11:45am the day of the event.  The event will begin at approximately 12:00pm. Displays may be dismantled starting at 5:00pm. Please be respectful of our speakers, performers and entertainers and do not break down before time identified and be sure your area is clear of all debris.
What type of sponsorships are available?
For the 2021 Rally in the Valley, there will be several sponsorship options to choose from that best support each sponsor's needs.
Are there Vendor Opportunities?
Vendor space is available for anyone who would like to set up to sell goods or provide on-site services. Vendor fee is $50.00. All vendors are responsible for obtaining a Business Privilege License from the City of Bethlehem to sell goods. License must be emailed to rallyinthevalleypa@gmail.com by August 15, 2021.
Is there a special price for Non-Profits?
We appreciate Non-Profit participants and space is available for $150.00.
How do I register as a sponsor?
All vendors, non-profits and Rally in the Valley sponsors MUST register online at syncrecovery.org/sponsorship-opportunities. Registration forms will NOT be accepted via mail or email.
What is the deadline for sponsor registration?
The last day to reserve your table is Friday, July 30, 2021. Any cancellations must be received in writing. Sponsors who cancel after July 30, 2021 will be responsible for the full vendor/sponsorship fee.
Table assignments and sponsorship advertising will only be released when payment is received.
How do I pay for my sponsorship?
Payments can be submitted in the form of credit card, check or money order. Forms of credit cards currently accepted are VISA, MASTERCARD and AMERICAN EXPRESS. To pay by credit card, please register online at syncrecovery.org/sponsorship-opportunities. Please note that all fees are due at the time of completing and submitting the registration form. Checks should be made payable to Synchronicity Recovery Foundation and must be received no later than two weeks after submitting the registration form online at syncrecovery.org/sponsorship-opportunities. Please mail check payment directly to address identified below:
Synchronicity Recovery Foundation
PO Box 294, Riegelsville, PA 18077
Oh No! What do I need to do to cancel?
Any cancellations must be received in writing. Sponsors who cancel after July 30, 2021 will be responsible for the full vendor/sponsorship fee.
Where will our tables be located at Rally in the Valley?
All sponsorship tables will be located either inside or outside the building. Sponsors are welcome to attend all program functions. Food vendors will be located on the town square under a tent. Vendors will have table space inside and outside depending on space and weather. If a vendor is notified that they will be set up for outside space, the vendor may bring their own personal 10×10 tent. ArtsQuest requires that there are 45-pound sand bags on each leg of the tent.
What marketing material does SRC need from me?
You will receive a welcome phone call or email detailing the specifications for your marketing material and logistics of benefits that come with your benefit package.
Does SRC accept In-Kind Donations?
We welcome the opportunity to work with our community and appreciate any goods and services that you may be able to offer in lieu of a monetary donation. Sponsorship levels are determined by fair market value of such donations. The following are some items our organization needs for the Rally in the Valley and events throughout the year.
Transportation
Advertising
Raffle and Auction Items
Photography and Videography
Event Space
Promotional items such as t-shirts, banners, and signs
Concessions and Games
Children's Activities
My question is unique or at least, not frequent. Who should I call?
It is best to email rallyinthevalleypa@gmail.com so that we can direct you appropriately.
We appreciate your consideration. Upon your decision to invest in the lives of people who have committed to become members of our ever-growing recovery community, we will be in contact to collect the information we need to recognize your generosity. This may include, but is not limited to, logos, artwork and ads according to the level you choose.
Any questions or concerns regarding the Rally in the Valley, please feel free to contact Laura Cunningham at 610-462-6924 or Tamra McGee at 215-896-2844. Please feel free to email us at rallyinthevalleypa@gmail.com with any additional questions.
Sync Up
Please contact us to sign up for event announcements, ways to get involved, or share your recovery event. We will get back to you as quickly as possible. 
You are important to us!