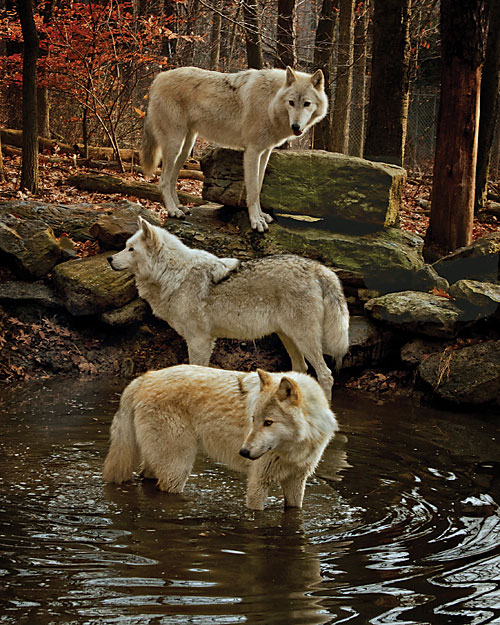 Wolf Watch at the Lakota Wolf Preserve-Waiting List
THIS EVENT HAS REACHED MAXIMUM CAPACITY. PLEASE SIGN UP BELOW IN CASE WE HAVE AN OPENING.
Learn all there is to know about this endangered species. This is a guided educational wolf tour of the preserve called a Wolf Watch. Once again, the howling of wolves echoes through the mountains of the Delaware Water Gap in Knowlton Township, Warren County, NJ. Photo opportunities of a lifetime and the experience of watching and listening to packs of British Columbian, Timber, and Arctic wolves will be yours. View wolves here in the East in a natural surrounding for the first time in over a century. Bobcat, lynx, and foxes also reside at the preserve.
If you show up without a confirmed reservation, we will not be able to accommodate you as space will not be available. We thank everyone for their cooperation and understanding.
The tour runs rain or shine and is outdoors without covering. Please plan accordingly.
Unfortunately, if you are late, we will not be able to accommodate you. The tour is not at the same location as the parking area and there will be no one available to sign you in and shuttle you to the preserve if you arrive late.
You may bring drinks/snacks, but feeding the animals anything at all will not be permitted. If you are seen doing so, you will be asked to leave immediately, without a refund. Please also note the garbage and recycling cans on the property and dispose of your garbage accordingly.
There is no smoking of any kind (including vape pens) at the preserve, due to the safety of our animals, and forest fire concerns. If you are a smoker, we ask that you please do so in the parking lot by your car before going up to the preserve.
We do not allow pets. If you arrive with a pet in your car, you will be asked to leave. They are not permitted to remain in your car while on-premises. If you have a service animal, please call us prior to your trip.