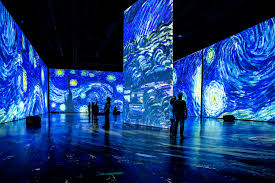 Van Gogh the Immersive Experience – Philadelphia
"UPDATE COVID: proof of vaccination or negative test required to enter the experience.
"What is an acceptable proof of vaccination?
We will check that you have received your second dose of a COVID-19 vaccine or single dose of the Johnson and Johnson vaccine before you attend the experience. Proof of vaccination may include:
Your vaccination card and a valid Photo ID.
An original, digital photograph, or photocopy of CDC Vaccination Card (both sides)
An official vaccine record issued by another state, a foreign nation, or the World Health Organization.
Proof of a negative PCR test within 72 hours of the experience"
________________________________________________________________________________________________________________
"One of the most iconic concert and live shows venues in the USA becomes now the home of Van Gogh: The Immersive Experience in Philadelphia. This spectacular building's high ceilings and open spaces provide the best conditions for Philadelphia's newest expansive exhibit.
Van Gogh: The Immersive Experience is a 20,000 square foot light and sound spectacular featuring two-story projections of the artist's most compelling works. Encounter the brilliance of one of history's greatest artists in 360 degrees.
Total Arstic Immersion:   Van Gogh: The Immersive Experience features a one of kind Virtual Reality interactive, which guides you on a ten-minute journey through "A day in the life of the Artist." Walk alongside Van Gogh during this peaceful, visually rich journey to discover the inspiration behind eight of his iconic works, including: Vincent's Bedroom at Arles, and Starry Night Over The Rhone River.
Van Gogh: The Immersive Experience is all digital, hands free, and perfect for our socially distant world. Its rich content is suitable for a wide audience, including families, school groups, couples, and seniors. In addition to a spacious central area where Van Gogh's works stretch floor-to-ceiling, the experience includes separate galleries that chronicle his life, technique, and influence thru informative panels, larger than life re-creations and engaging interactives."  The Exhibition Hub and FEVER"
Food and transportation is not included.  There are only 20 tickets available for this event.
We want to acknowledge the incredibly generous donation of tickets to SYNC from the folks who coordinated this art exhibit:  The Exhibition Hub – Entertainment and FEVER. Thank you for expanding our world of art and culture!!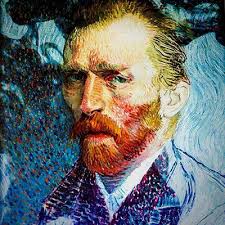 https://vangoghexpo.com/philadelphia/
Please come prepared:wear comfortable clothing and shoes.  Bring water and food to fuel your body
Please call or text Director of Peer Support, Per Hagen, at 215.380.3341 if you need more information.