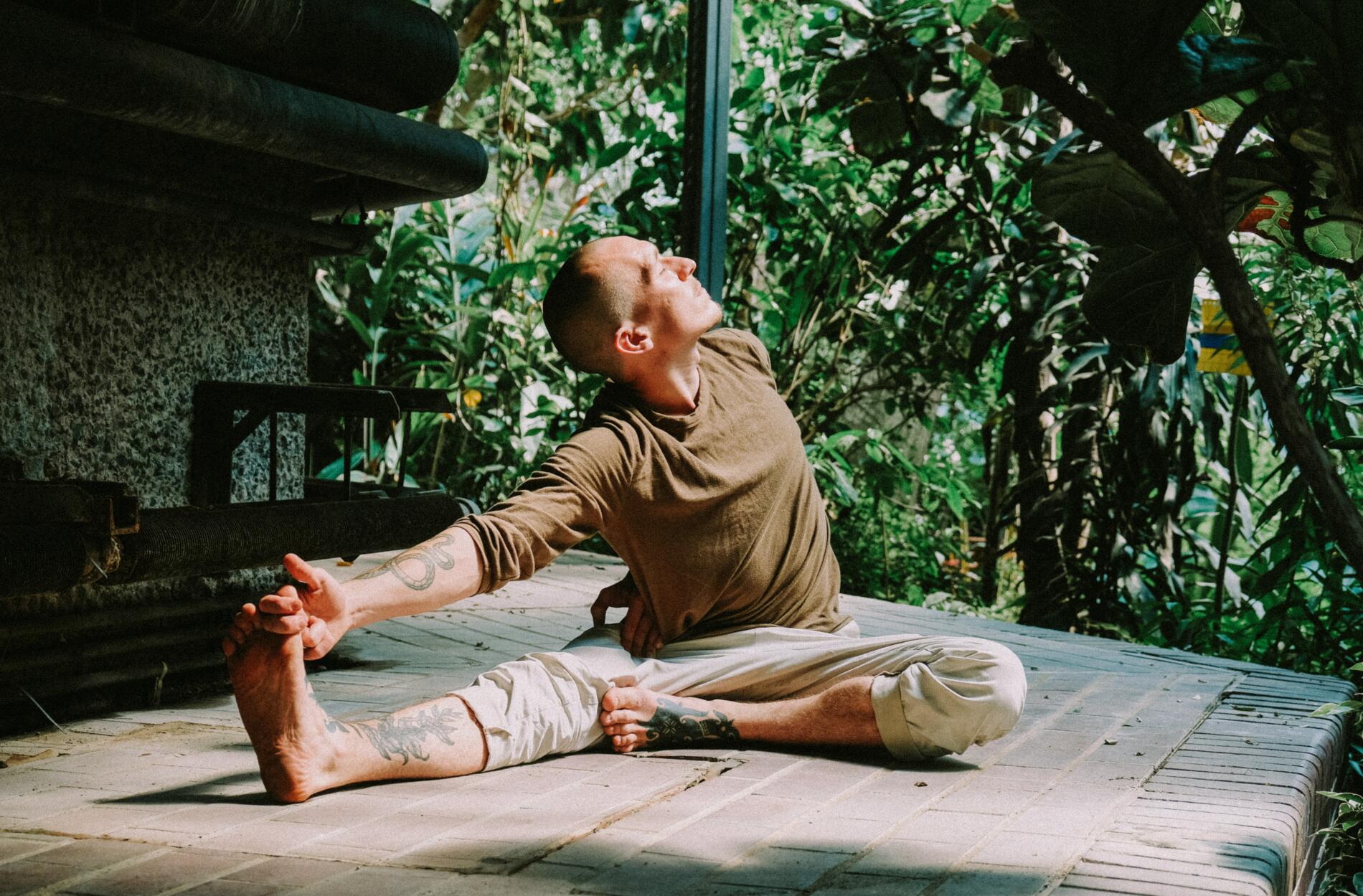 Trauma-Sensitive Yoga for Recovery 2-Day Teacher Training
Transformation Yoga Project is partnering with Sync Recovery to offer this special 2 ½ day training for yoga teachers, social workers, counselors, and interested yogis from October 7-9, 2022 at the Kirkridge Retreat & Study Center in Bangor, PA! Check-in is Friday evening (10/7) at 5pm; the program starts at 6pm.
Are you interested in learning how you can share proven trauma-sensitive tools and techniques with your students or clients in recovery from substance use disorder (SUD)? Are you working in one of these fields already and want to see how mindfulness-based trauma-sensitive yoga can enhance the lives of your clientele affected by SUD?
TYP founder, Mike Huggins, and Higher Ground Recovery & Yoga founder, Cheryl Spera, will share their best practices from their experiences working within the SUD recovery systems – including hospitals, in-patient/out-patient facilities, sober living homes, IOP programs, community centers, and prisons.
All participants will receive the book "Yoga for Recovery — A Practical Guide for Healing", co-written by Mike Huggins. Huggins is also the author of "Going Om — A CEO's Self-Discovery Behind Bars".
---
Topics Covered:
What is yoga service? 
Developing self and cultural awareness within yoga service
How unresolved trauma affects working with the body-mind-spirit connection
Pillars and framework of trauma-sensitive yoga and how it relates to recovery
How to use yoga and mindfulness to heal the mind-body connection and provide tools to cultivate calm and focus, as well as to build personal strength, balance, and resiliency
Specific asana, pranayama, and meditation practices that have been proven effective with individual recovery
Logistics of working with institutions in working recovery
Evidence supporting benefits of trauma-sensitive yoga for recovery
---
Cost:
* Sync/TYP instructors/volunteers: $250 (includes workshop, training manual, YFR book, 2 nights boarding plus meals)
* All other attendees: $350 (includes workshop, training manual, YFR book, 2 nights boarding plus meals)
* If you would like to be considered for a scholarship for this training please complete an application found HERE. After submitting your application, you will need to return to this page and complete your registration for the event.
---
Contact:
---
Cancellation Policy:
If you pay a registration fee and later find you must change your plans, you can either transfer your credit to training at a later date, or request a refund. Our policy is to refund the amount paid, less an administrative fee of $25. If you have to cancel within twenty four (24) hours of training or after training has begun, we will refund one half of the total fee paid because our expenses accelerate dramatically. The more notice you provide, the more likely we can fill your spot. We appreciate your understanding.