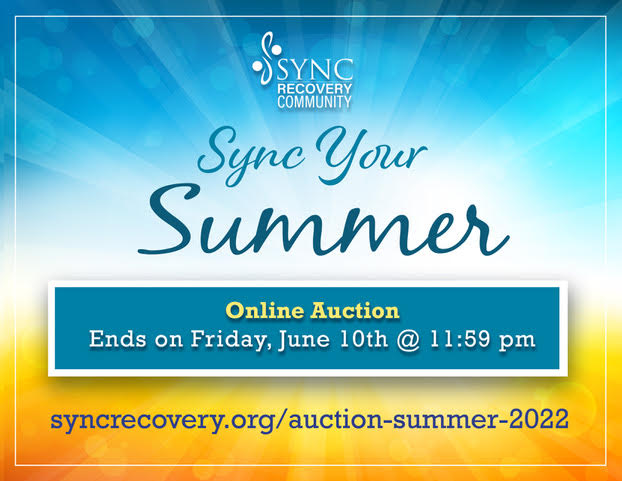 Sync Your Summer Auction
Opens at 5:00 pm on Friday, May 27th
Closes at 11:59 pm on Friday, June 10th
Help support Sync Recovery and bid on unique offerings made by friends and Board Members of Sync Recovery.
All payments are made through PayPal using the credit or debit card of your choice.
The link below has information about the 10 unique experiences up for auction. For details, click on the orange "Title" or caption under the photo.