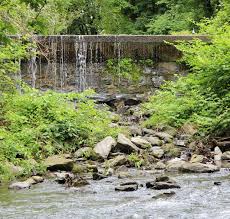 Sync Service-Monacacy Creek Clean Up
Calling all Volunteers!!! The MCWA Earth Day Weekend Cleanup that was cancelled in April is now the MCWA Summer Stream Cleanup!! Meet-up at the Pavilion in the lovely Keystone Park, Bath, PA.
Monacacy Creek Watershed Association will supply contractor trash bags and disposable rubber gloves for the event.
We do have use of the pavilion in Keystone Park for the event, so we'd welcome any snack stuff/water for the volunteers is appreciated.
SOME GUIDANCE REGARDING COVID-19: Parks are open, and Pennsylvania's stay-at-home order has been lifted. In accordance with current guidelines, we will limit our group sizes and request that you register in advance. To help mitigate the spread of COVID-19, our activities encourage social distancing. It is recommended we maintain a distance of 6 feet from each other and carry and use our own hand sanitizer. You may choose to wear a mask at any time, at meet-up and rest points, and while engaging in conversation. Please do not participate in the activity if you don't feel well. For more guidance regarding visiting parks, see the CDC's recommendations at  https://www.cdc.gov/coronavirus/2019-ncov/daily-life-coping/visitors.html