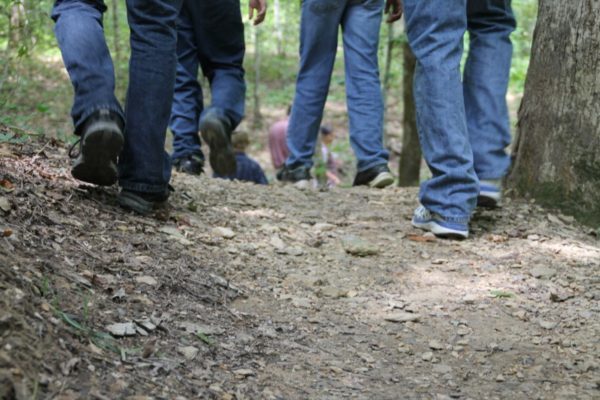 Sync Recovery at Jacobsburg Park
Talking the talk is one thing, but it is so much more powerful if you can walk it as well. — Robin Hoyle.
We'll get to walk and talk as we hike the trails and have a recovery meeting in nature.
Jacobsburg Environmental Education Center is near the foothills of the Pocono Plateau. The habitats range from fields in various stages of successional growth to mature hardwood forests dominated by oak trees. About 2.5 miles of the beautiful Bushkill Creek and its tributary, Sobers Run, wind through the center.
Jacobsburg's natural resources are not only an excellent outdoor laboratory for environmental education and interpretation, but are also important to many visitors from the surrounding area for healthy outdoor exercise and recreation. The natural open spaces provided by this public resource are becoming increasingly important in a continually expanding urban setting.