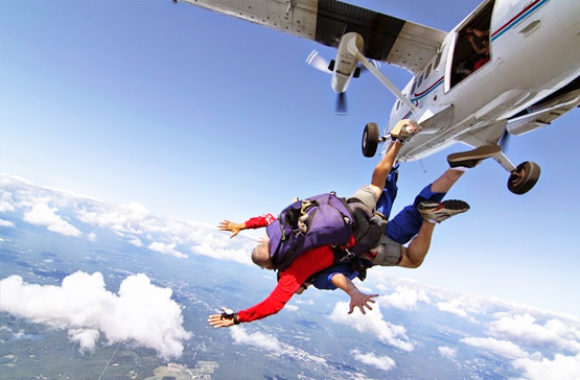 Sync Recovery Adventure-Sky Dive
It takes a distinct type of person to disregard their instincts and step outside of a plane at 14,000 ft. It takes courage. But you don't have to jump without knowing what to expect first. Expect sensory overload as your mind and body battle against all your instinctual urges. This challenge is immense, but the reward is beyond reason.-Skydive Philadelphia
We are thrilled to get to do this as a group!! If you would like more information before you commit the website link to Skydive Philadelphia is https://www.skydivephiladelphia.com/.  We'll need a definitive answer by September 26th. There will be $75 due at registration and the cost is $209. Other options are available like GO BIG which increases the height from which we jump. Video and photo packages are also available.
To register please fill out the form below and click submit so we can communicate with you before the day of our dive. Please be sure you see our confirmation page. You will receive an email as well. THIS IS  IMPORTANT!! You must call 215.258.2255 to complete your registration by Septemeber 29th and let Skydive Philadelpia know you are with Sync Recovery. 
This is a fundraising event for Sync Recovery and we will receive $40 for everyone who JUMPS!! Please share with all your friends! We appreciate your support of our mission. Fundraising events help us increase the amount of action-based peer support programs we provide and connect more people on their path of recovery!