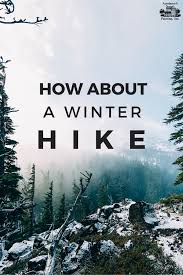 Sync Recovery Adventure Fox Gap Hike
A Winter Hike on the Appalachian Trail: Fox Gap
Physical activity induces the release of endorphin (a powerful chemical in your brain) which energize your spirit, making you feel happy. What's great is no matter the shape you're in, you can even reap these benefits from a small hike.
Join us on January 24th for a hike on the Appalachian Trail: Fox Gap. We'll hike from Fox Gap to Totts Gap approximately 5.5 miles out and back. The trail is fairly flat and rocky. We'll hike passed the Kirkridge Shelter to an opening with nice views of the valley. For parking directions google "Appalachian Trail-Fox Gap."
Please bring water and snacks to fuel your body, a face mask for the protection of those who feel vulnerable to virus and chance we are not able to remain "socially distanced." Please wear sturdy close toed shoes and dress warmly in layers.
Leave No Trace: Always practice Leave No Trace ethics on your adventures and follow local regulations. Please explore responsibly!
Please call or text Lead Adventurer, Per Hagen, at 215.380.3341 if you need more information.