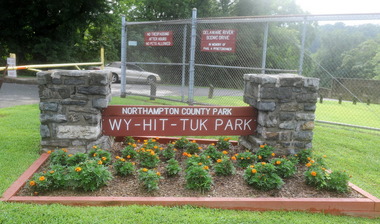 Scavenger Hunt Hike @ Wy-Hit-Tuk Park
Come explore the outdoors!  Join us on a scavenger hunt hike at Wy-Hit-Tuk Park on Saturday, February 13th from 12 noon – 3 PM.  We will enjoy hiking along the scenic Delaware Canal & River while gathering items found out in nature on our scavenger hunt list.
Wy-Hit-Tuk Park is a County Park located in Williams Township (Easton), PA.  We will meet at the park at 11:45 a.m.  Directions: On Route 611/South Delaware Drive   Please bring water and snacks to fuel your body, a face mask for the protection of those who feel vulnerable to virus and chance we are not able to remain "socially distanced." Please wear sturdy close toed shoes and dress warmly in layers. No pets allowed except for service animals.
Leave No Trace: Always practice Leave No Trace ethics on your adventures and follow local regulations. Please explore responsibly!  Please pre-register for this event by completing the form below:
"Sometimes the smallest step in the right direction ends up being the biggest step of your life. Tip toe if you must, but take the step." -Naeem Callaway