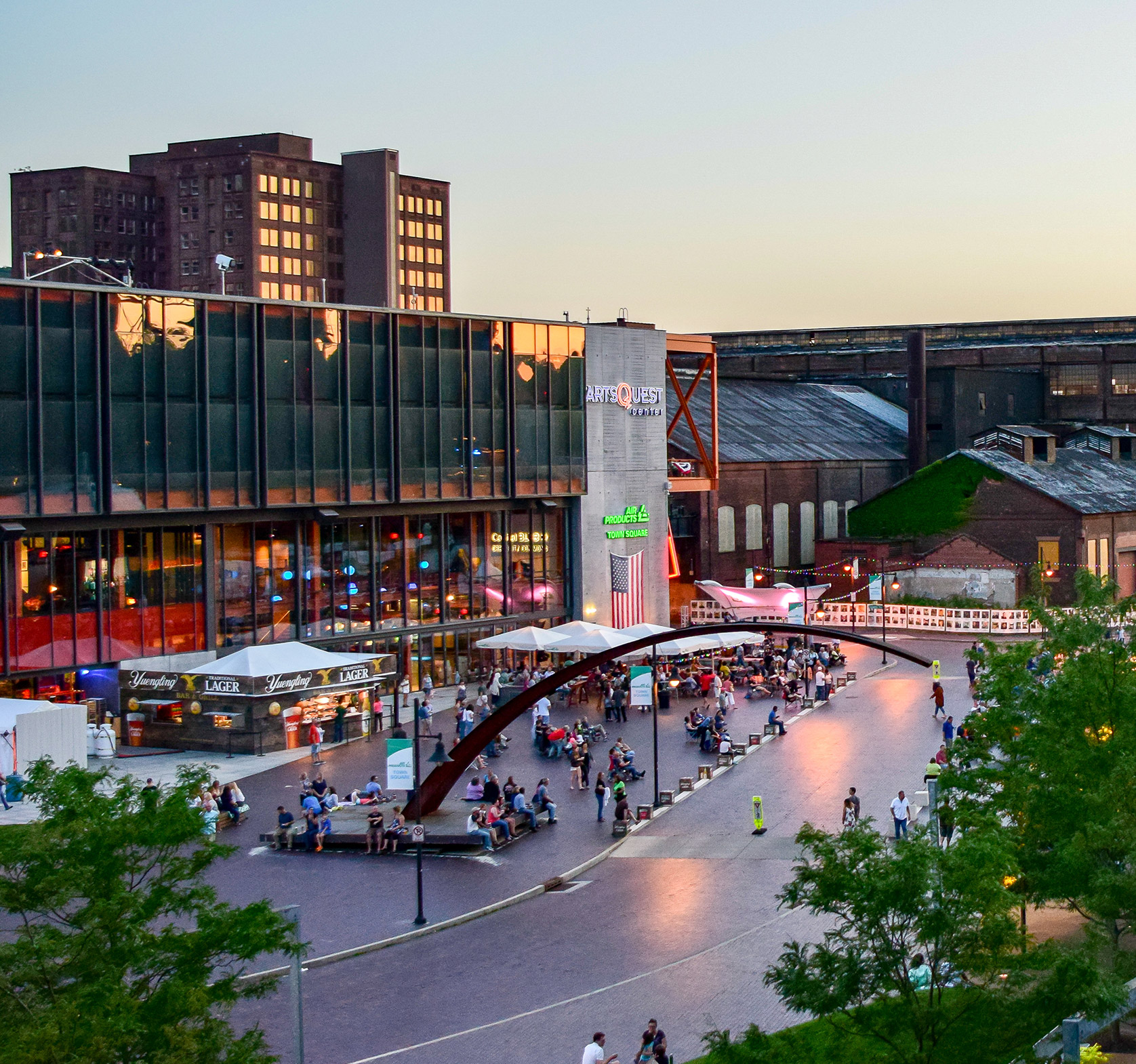 Rally in the Valley 2020
Rescheduled to 2021. Updates will be made as the year unfolds. 
Sister Hazel Headlines 2020 Rally in the Valley May 17 at SteelStacks
4th Annual Free Event Celebrating Recovery from Substance Use Attracted 4,000 Attendees in 2019
BETHLEHEM, PA–Chart topping alternative act Sister Hazel headlines the 2020 Rally in the Valley, Sync Recovery Community's music festival to celebrate recovery from substance use conditions, Sun., May 17 at ArtsQuest Center and SteelStacks. The event, which is free to attend and open to anyone, kicks off at noon and also features performances by KC Makes Music, Wycked Sober, Blue Wave Ramblers, Joe Miralles Trio, Tshila and more.
Originating from Gainesville, Fla., Sister Hazel is comprised of five gifted, seasoned musicians whose well-spring of natural talent has been called "one of the Top 100 Most Influential Independent Performers of the last 15 years" by Performing Songwriter Magazine. Their song "All for You" topped the adult alternative charts during the summer of 1997 and the success propelled their album to platinum status. Since then, the band has become firmly established not only in rock and alternative music, but now in country with four back-to-back Billboard Top Country Album Chart entries.
Rally in the Valley, an event administrated by Sync Recovery Community, attracted more than 4,000 people last year. The 2020 event will take place at the Levitt Pavilion and ArtsQuest Center at SteelStacks from noon-5:30 p.m., with Sister Hazel taking the stage at 4 p.m. In addition to live music, the day will include a zip line, health and wellness activities, food vendors and cooking demonstrations, family support, speakers and, most importantly, many different resources that offer information on the multiple pathways available for people to use to take their life back from addiction.
"We are over-the-top excited about headliner Sister Hazel. Their participation will obviously attract a broader community and allow people who are sober curious to seek the connectivity and resources this event provides. There is something special that happens when people in recovery from substance use conditions get together. We are able to speak openly, and it allows others who may be struggling to feel a sense of hope and know that they are not alone. We are excited to once again present this alcohol-free event and important resources to our community." Sync Recovery Community, a 501©3 public charity, holds fun, sober inspired events that encourage social connectedness throughout the year.
Rally in the Valley is made possible through the support of Lehigh County Drug and Alcohol, Lehigh Valley Health Network, Cumulus Radio and many organizations that support people affected by substance use conditions. For more information, visit https://syncrecovery.org/rally-in-the-valley/.