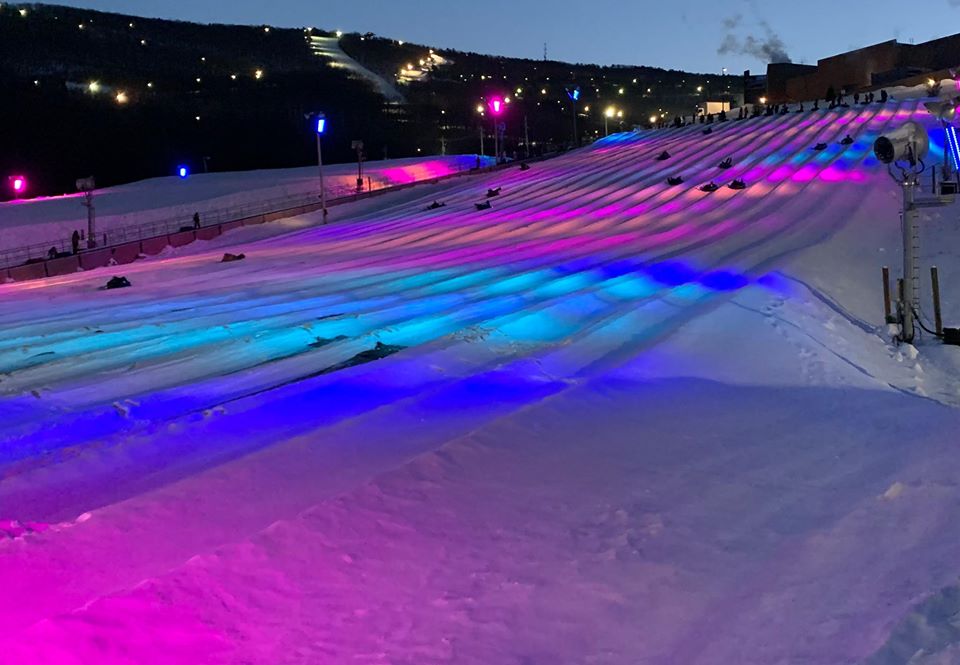 Glactic Snowtubing – Camelback Resort
Going snow tubing is by far one of the most fun things to do. Now, the question is, have you tried snow tubing at night?
Snowtubing isn't just the easiest way to go down the mountain — sometimes it's the most fun. With over 40 lanes to choose from, have a  all night with lanes aglow at Galactic snowtubing. It's a great way to get outdoors, take in some fresh mountain air and feel refreshed. Slide down a slope on a snow tube and allow the adrenaline, excitement and the rush of sweet, chilly mountain air reinvigorate your spirit once more.
Children are welcome. Please register them so we have an idea of the number of people. Children 44″ or taller may ride by themselves. Shorter than 44″ will need to be accompanied by an adult.
Join us for lighthearted fun, social connections, and recover-ease.
.