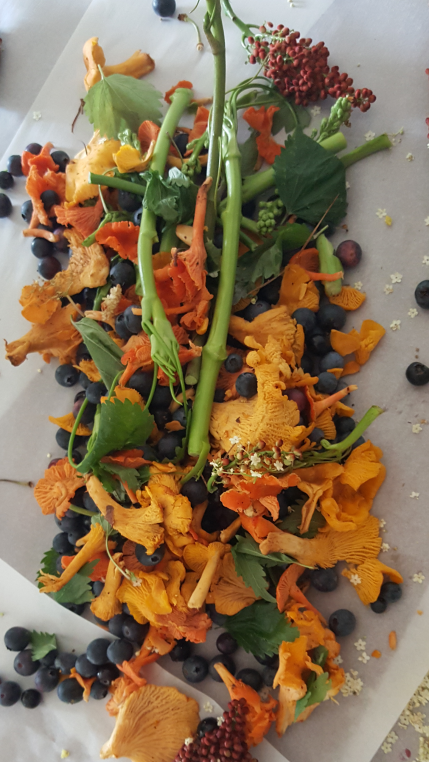 Foraging w/the Wild Edibles Lady-Fundraiser
Thank you for your interest in Foraging with Wild Edibles Lady and Plant-Powered Meal Fundraiser!! 
Get to know the edible wild plants all around us! Foraging, or the harvesting of wild food, is fun and rewarding. Wild edible plants provide superior nutrition. Foraging satisfies a necessary connection to nature. It promotes environmental sensitivity and awareness of our natural world. Take a walk with  forager and author of Foraging Pennsylvania and New Jersey, Debbie Naha-Koretzky.
A Licensed Dietitian Nutritionist, a Certified Rutgers Master Gardener, and a Pennsylvania Master Naturalist, I received my master's degree in Clinical Nutrition from New York University (many years ago!) As a nutritionist I have always been most interested in wild plants: What's out there that is food for our species? What is the nutritional value of wild food? How do we identify, safely forage and prepare those foods?
Following the forage, enjoy a locally sourced plant-based meal in the Farmhouse at the serene and spiritual oasis known as Kirkridge Retreat & Study Center. Please note we may or may not consume plants we have foraged.
Proceeds from this event will help Sync Recovery provide people with substance use disorder a proven program and ongoing support for healthy and productive living. Action-based peer support offers participants and family members social and spiritual connection, service opportunities, and encourages a variety of fun and inspiring health and wellness modalities. These components are evidence-based and help individuals heal mind, body, and soul and ultimately create a strong and unified community.