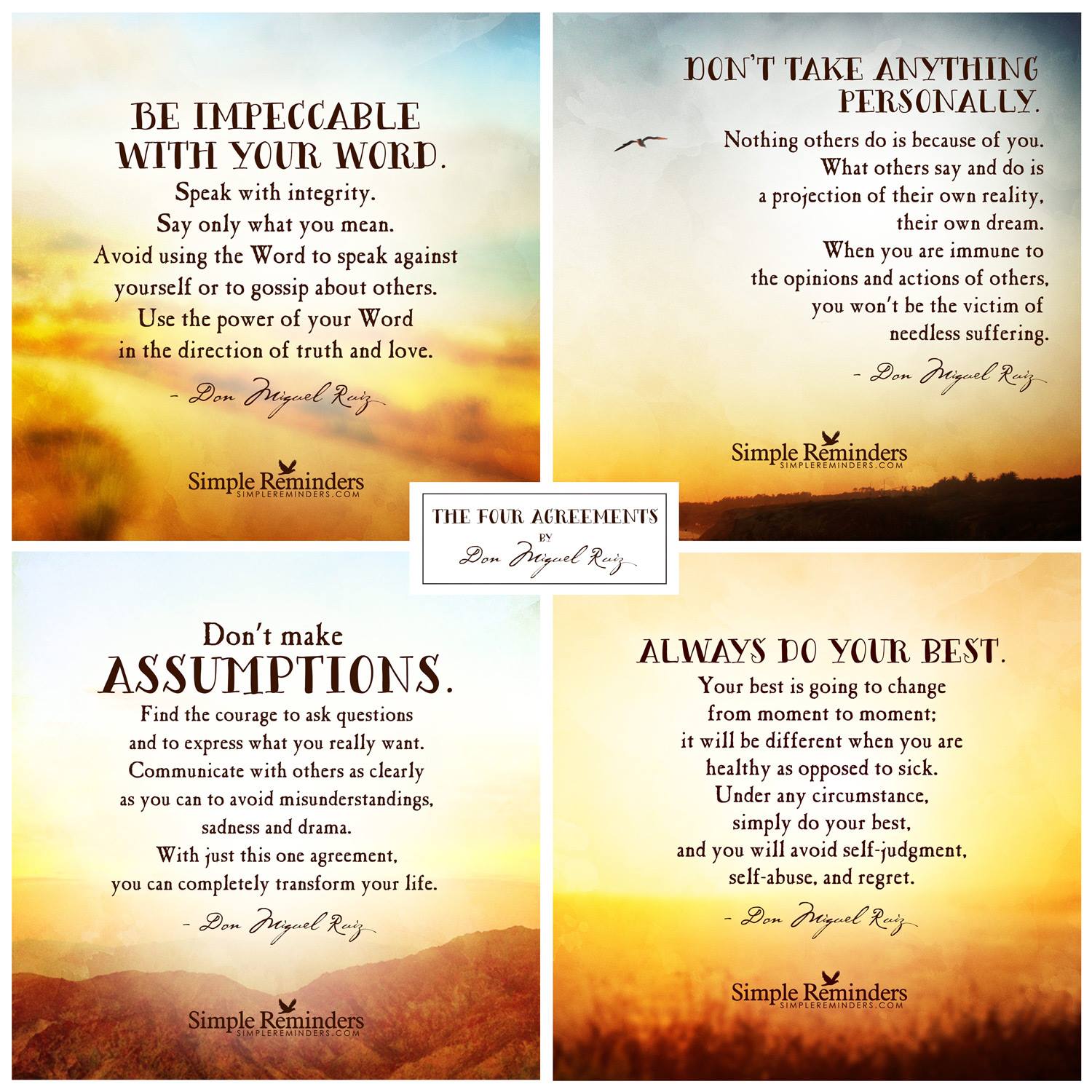 Book Study-The Four Agreements
"The Four Agreements for a Better Life" online book study is designed to bring greater awareness to the power  of The Four Agreements as a life-transforming code of conduct. When practiced with commitment and a true desire to live a better life, The Four Agreements replace conflict, drama, and needless emotional suffering with happiness, personal freedom, love, and respect for one's "self" and all life.
This Book Study meets weekly. It is nice to have your own book, however, it is not necessary as we have PDF version that we read from during the time of our study. We will read from the book for 15-20 minutes and use the rest of the time to discuss what has been read.  Bring your open mind and be prepared to share your heart.
The following is the meeting ID, password and link. Please register so we can send reminders and information as needed.
Meeting ID 884 3398 3868   231673
https://us02web.zoom.us/j/88433983868?pwd=alZmM1FhU0t4MjhzcSt3RXd4WDk1Zz09