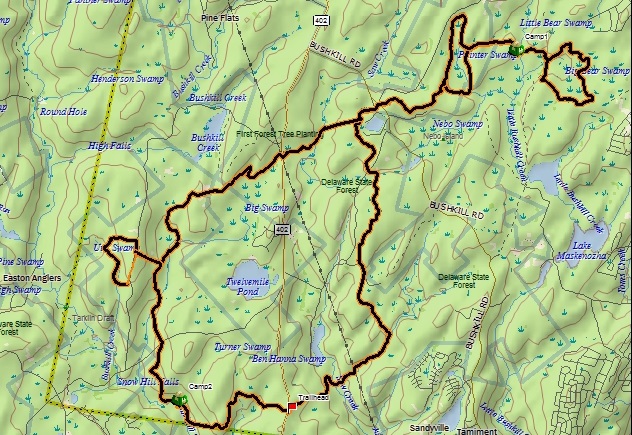 Thunder Swamp Trail North Loop – Delaware State Forest
Sync Recovery Adventure will offer a moderate/difficult hike on Thunder Swamp Trail System. The Thunder Swamp Trail System provides a network of interconnecting hiking trails. Built by the Youth Conservation Corps during the 1970's, the trail continues to provide a variety of hiking opportunities. The main trail, blazed in orange, has been designated as a State Forest Hiking Trail. Special protection is given to the trail corridor to provide the hiker with a quality experience. Following the trail loops, you can view the Pocono Mountains in detail. You will encounter gradual changes of elevation, experience the dryness of ridge-tops, the coolness of the wetlands and streams, and witness an array of native plants and animals. The Thunder Swamp Trail System crosses numerous ridges, valleys, and follows the contours of wetlands. The trail surface is often wet, uneven and rocky. A hiking boot which affords ankle protection and reduces water penetration is recommended. The trail is maintained by the Keystone Trails Association and the Pocono Outdoor Club in cooperation with the Delaware State Forest District.
From Flat Ridge Road parking area (set GPS for "Painter's Swamp, 41.2409, -75.02846" Google Maps), we will walk the road north to the start of Coon Swamp trail. From the southeast corner, we will pick up Thunder Swamp Trail North Loop (blazed orange), out to Big Bear swamp (optionally we will walk the 2.5 mile loop around Big Bear). We will have our meeting at the campsite trail intersection and return to the parking lot via Painter's Swamp.
Please plan to arrive by 8:45am for check-in.  The hike will start promptly at 9:00am and end at approximately at 5:00pm.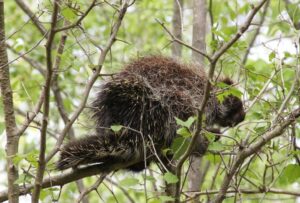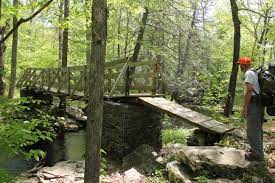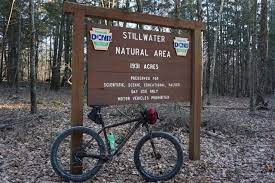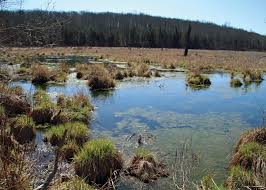 Please bring water, lunch, sunscreen, bug-spray, and snacks to fuel your body, a face mask for the protection of those who feel vulnerable to virus and if by chance we are not able to remain "socially distanced." Dress in layers and wear sturdy shoes.
Leave No Trace: Always practice Leave No Trace ethics on your adventures and follow local regulations. Please explore responsibly!
Please call or text Lead Adventurer, Per Hagen, at 215.380.3341 if you need more information.