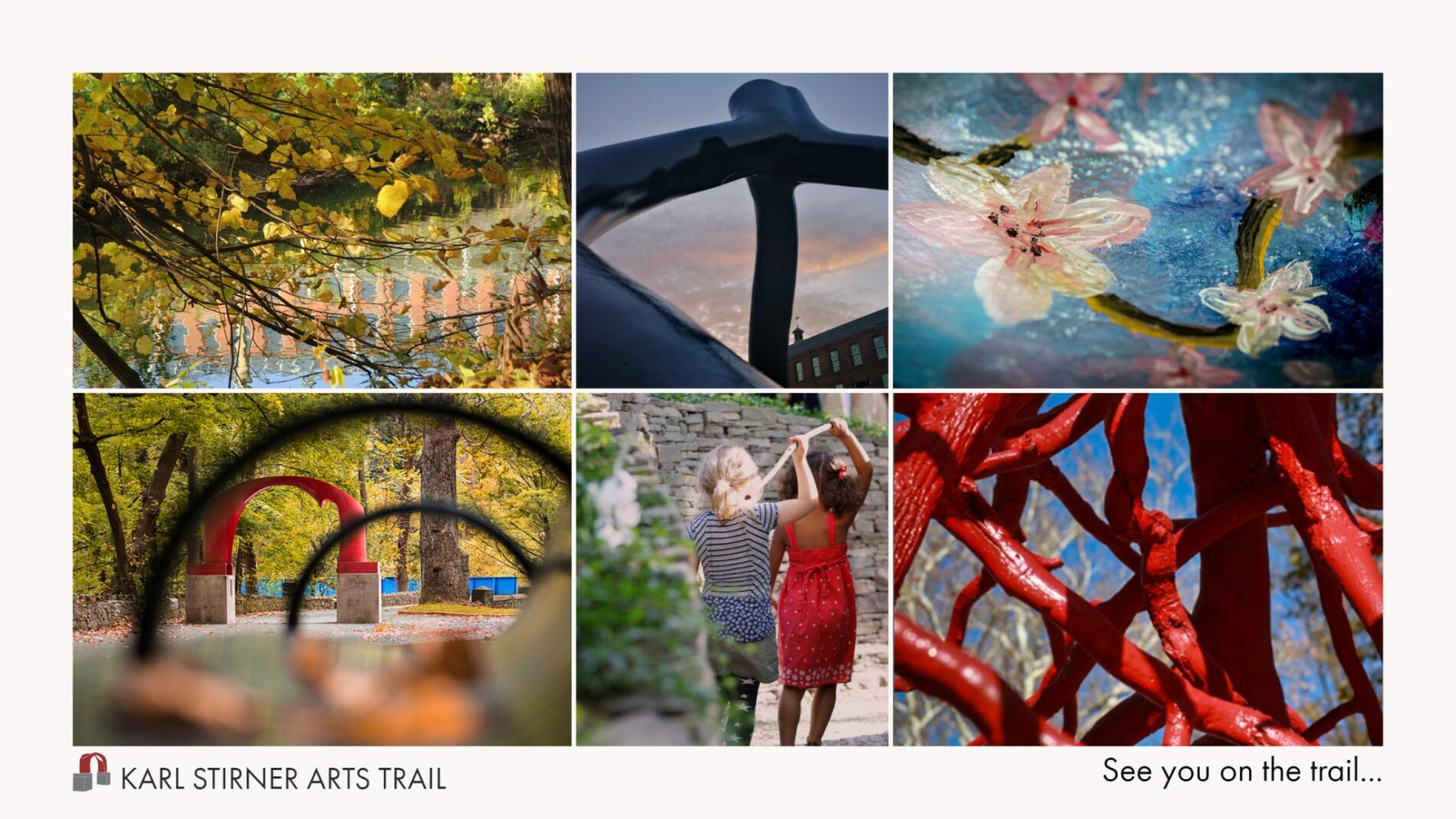 Karl Stirner Arts Trail Walk
Join us as we walk along Karl Stirner Arts Trail, "A place where art & nature converge".  Located in  Easton, Pennsylvania,  the Karl Stirner Arts Trail follows the Bushkill Creek for 1.75 miles. Through the placement of artwork in a transcendent natural setting, the Arts Trail seeks to stir the public imagination and sense of possibility.
Karl Stirner was born in Philadelphia, PA in 1924. Stirner was a World War II veteran, serving with the U.S. Army in New Guinea and the Philippines. Stirner left school at the age of seventeen to study blacksmithing, metalworking, and mechanical engineering. In 1983, Karl moved to Easton, and converted a former industrial warehouse and sewing machine factory on Ferry Street into the Easton Arts Building. This was his home, his gallery and his studio.
We will incorporate stretching before & after the walk.  There will be a Recovery Meeting at mid-point of the walk before we will end our afternoon together.  Please bring water and snacks to fuel your body.   Please wear sturdy close toed shoes and dress warmly in layers.  Leave No Trace: Always practice Leave No Trace ethics on your adventures and follow local regulations. Please explore responsibly!  Please register for this even using the form below.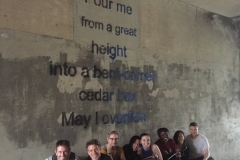 Please call or text Lead Adventurer, Per Hagen, at 215.380.3341 if you need more information.