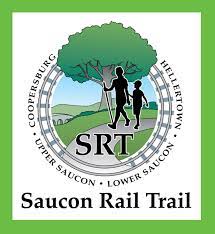 14 Mile Bike Ride Along the Scenic Saucon Rail Trail
SYNC is offering you a bike trip along the scenic Saucon Rail Trail. This is a flat path consisting of compacted dirt and gravel. We will meander north for 7 miles enjoying shade and sunshine areas of the path.  We will see many beautiful views of the Saucon Creek, pass through the Upper Saucon Twsp. Community Park, pass by the Southern Lehigh Living Memorial Park.    And rest assured that nothing compares to the simple pleasures of riding a bike.
Before the Saucon Rail Trail (SRT) had become what it is today, 7.5 miles of beautiful trail, it was a railroad called the North Pennsylvania Railroad (N.P.R.R.). Through the years, the railroad name was transformed, merged, consolidated and transferred through many railroad companies.In 2011: SRT opened between Hellertown and Upper Saucon Township, and has kept expanding ever since. The SRT now spans from Hellertown to Quakertown, PA, and boasts numerous historical, geological, and environmental points of interest.
http://sauconrailtrail.org/wp-content/uploads/2018/10/Geological-Intersts-Bike-Map.pdf
SYNC has 10 cross-terrine bikes to loan anyone who needs a bike. If you have your own bike we ask that you bring it.
Please contact Per Hagen at (215.380.3341) if you need to borrow a bike and we will have one available for you.
Plan to arrive at 9:45am for check in.  The ride will begin promptly at 10:00am.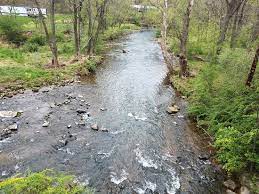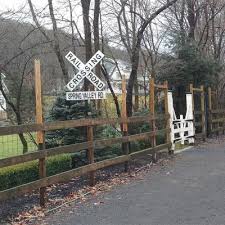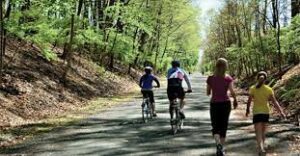 Please come prepared: wear sturdy, closed-toed shoes appropriate for biking, a helmet and sunblock. Please bring water & snacks to fuel your body.
Leave No Trace: Always practice Leave No Trace ethics on your adventures and follow local regulations. Please explore responsibly!
Please call or text Director of Peer Support, Per Hagen, at 215.380.3341 if you need more information.