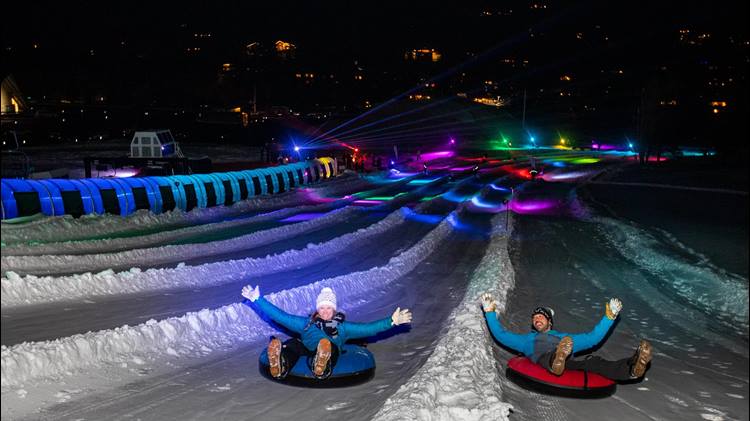 Cancelled-Snow Tubing at Bear Creek Mountain Resort
Thank you for your interest in this event. We have reached maximum capacity. Please sign up below so we can contact you of space opens up.
Going snow tubing is by far one of the most fun things to do. Now, the question is, have you tried snow tubing at night?
Snow-tubing isn't just the easiest way to go down the mountain — sometimes it's the most fun. With over 300 meters the snow tubing park is the largest in the region and boasts fun outdoor lightening to rev things up!. It's a great way to get outdoors, take in some fresh mountain air and feel refreshed. Slide down a slope on a snow tube and allow the adrenaline, excitement and the rush of sweet, chilly mountain air reinvigorate your spirit once more.
There are a total of 20 spots available for this event.  It is important that if you sign up that you can attend this event.
Please dress appropriate for the weather, layers recommended.
Please call or text our Director of Peer Support, Per Hagen, at 215.380.3341 if you need more information.